Paul Bunker has supported podcasts and webinars on a variety of canine-related topics. Below are links to the media files. If you wish to have Paul Bunker as a guest please feel free to contact him at the email:
Paul@Chiron-K9.com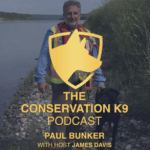 Conservation K9
In this episode, conservation detection dog team trainer James Davis is joined by Paul Bunker from Chiron K9. Paul is a conservation detection dog training specialist, researcher and author of Imprint Your Detection Dog in 15 Days. They talk about Paul's life working with dogs, some of the amazing projects he's been involved in, and what he's working on at the moment.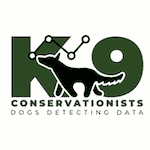 K9 Conservationists
In this episode of K9 Conservationists, Kayla speaks with Paul Bunker about all clear procedures.What is an all-clear response? What is a go-no-go response? What's a situation we may want to teach this for? What components make for a successful all clear?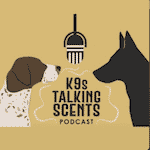 K9's Talking Scents
In this episode we speak with world-renowned detection dog trainer and author Paul Bunker of Chiron K9. Author of the new book "Imprint your Detection Dog in 15 days".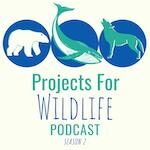 Projects for Wildlife
Paul Bunker who trains dogs for conservation detection work. He started a new business called Chiron K-9 after his career as a military veteran dog trainer. Today we are going to talk about the horned lizard in Texas and his work with detective dogs and researchers.