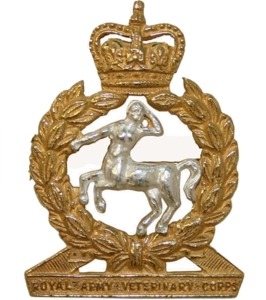 Chiron K9
Chiron was the name of a Centaur, a figure from Greek mythology that was half man, half beast. But Chiron was different from the unruly partygoers of his brethren. He was the wisest and most just of the centaurs, nurturing with skills in medicine, music, archery, hunting, and prophecy. He was said to be the discoverer of botany and pharmacy as well as the science of medicine and herbs.
The British Army's Royal Army Veterinary Corps (RAVC) depicts Chiron as its Regimental cap badge.
I served for 22 years in the RAVC as a Dog Trainer and wore the emblem Chiron in my headdress for the whole time. With operational deployments and assisting training teams worldwide, I was grateful for the time and experience the RAVC gave me. It also taught me the basics of dog training, but more importantly, it allowed me to expand outside the box and work on Research & Development projects which pushed my skills to the limit.
So when it came to choosing a name for my new venture, I chose CHIRON.
Chiron K9 is located in San Antonio, deep in the heart of Texas! San Antonio is the home of the Department of Defense (DoD) 341st Training Squadron Military Working Dog school and the Transport Security Administration Canine Training Center. In addition it has a very active working dog community, the beach is 2 1/2 hours drive south with Houston and Dallas easy commutes or short flights.